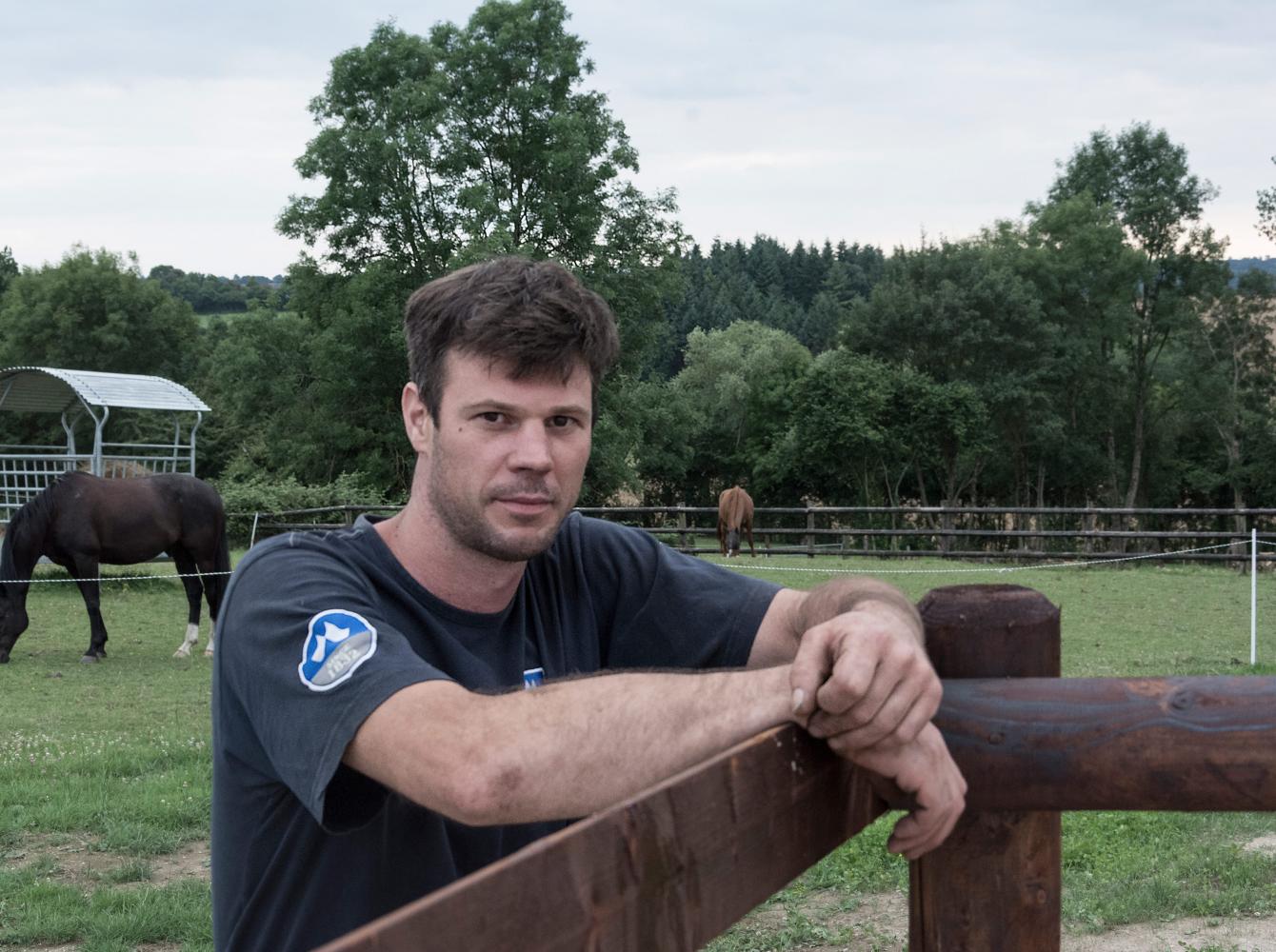 A passion for trotting horses
The French farrier Pierre-Antoine Thinet
Already at a young age, the French farrier Pierre-Antoine Thinet decided to work with racing horses.He had to choose either to become a jockey or a farrier. At 16 years of age, this decision was made and he went to a farrier school. Pierre-Antoine is now 36 and has already 20 years of experience in farriery.
Having one employee gives me the opportunity to shoe difficult horses
After his apprenticeship, he did a 'Tour de France' for 1 year, working in several places all over the country to get more experience in different shoeing techniques. Before starting his own business, he worked for 3 years as a farrier-employee for a group of 4 stables to improve his skills. At the moment he is an independent farrier with one qualified farrier as his employee. This gives Pierre-Antoine the opportunity to offer one of his specialities: shoeing horses with a behaviour problem.
It is my ambition to shoe winning horses
Thinet is hired by his customers because he is serious about his business, he delivers good quality and is very strict about his appointments. That brought him big and well-known customers with high-level horses performing in international races. He sometimes joins the racing team and travels abroad to prepare the horses at the race tracks. As an example: one of 'his' horses last year won € 700.000 in 5 months. Nowadays he has a good network and meets big trainers. It is Pierre-Antoine's ambition to shoe horses winning the great races, such as the 'Prix d'Amerique'.
A good horse often don't need complex shoeing
Pierre-Antoine organizes his appointments in such a way that he works half a day at the same location. He invested in a big van with a lot of materials in it. This makes him prepared for every situation because he never knows in advance what a trainer wants or if there is a new horse to shoe. Sometimes his horses are shod 3 times in a week: before, during and after the race. He can experiment with trainers for different shoe configurations to get the best out of the horse, but it is remarkable that good horses often don't need complex shoeing.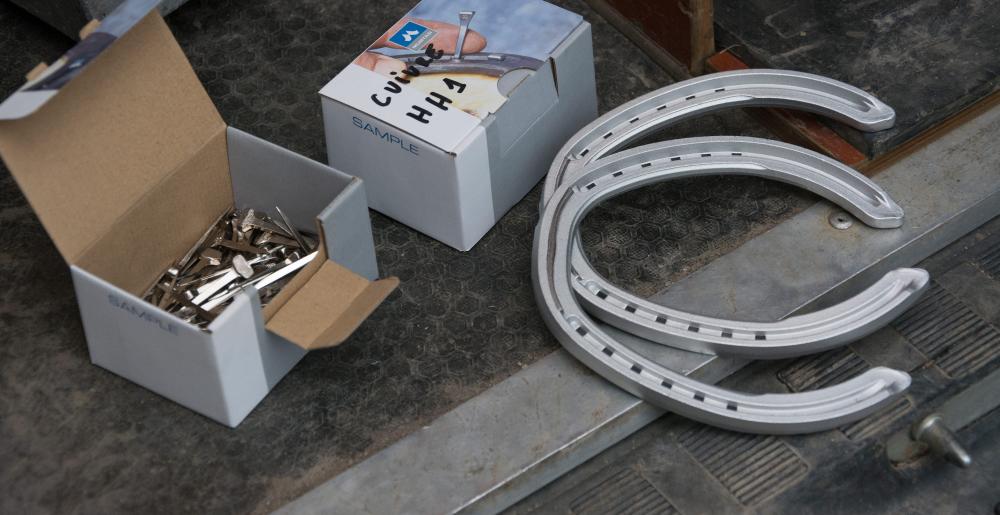 Thinet is fond of innovations, when there is a new product, he wants to try it. Such as the new St. Croix Rapid range and the Mustad HammmerHead nail. He now uses these products with great satisfaction.
For farriers starting to shoe horses for harness racing, Pierre-Antoine has some good advice. He experiences the dialogue with the trainer as having the most important value in the relationship with the customer. More practically: take good care of the balance and take the weight into consideration, that comes first when shoeing. If the shape of the hooves is too round, manipulate it over time so it gets a more olive-shape. The hoof angle of a trotter is relatively low compared to saddle horses and therefore the toe needs to have more length.