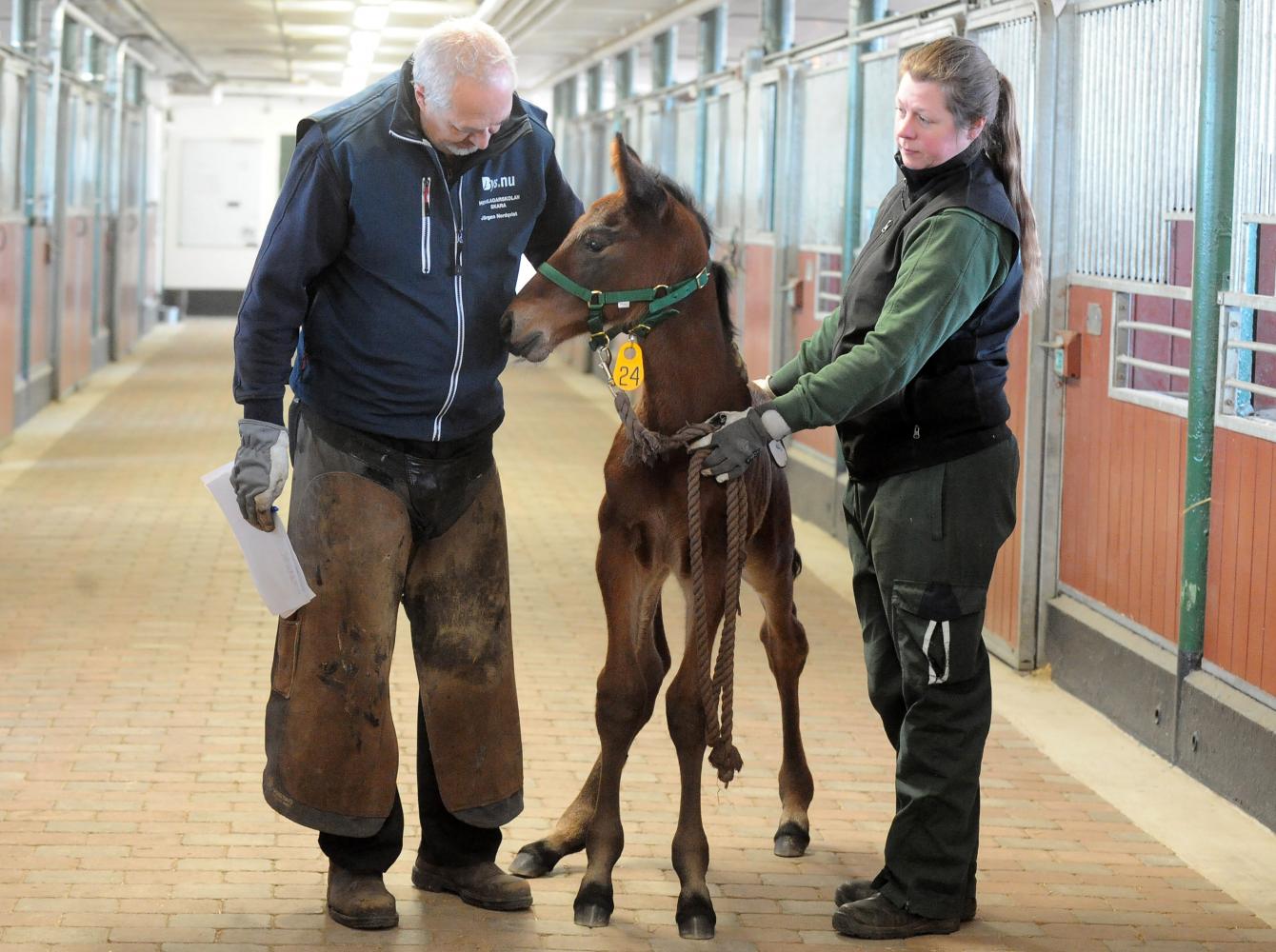 Top trotters, farrier students and foals
The amazing career of Jörgen Nordqvist
Imagine you are 18 years old, you have some horses and time after time your farrier doesn't show up. What would you do?
Jörgen Nordqvist grew up in the countryside in Sweden, next to a horse farm. At the age of 10-11, he was allowed to do everything with his neighbour's horses. Together with his grandpa he owned a fjord horse and he remembers them joining the Saint Lucia procession (a Swedish tradition, the Christian festival of light) and driving Santa Claus around. And yes, at the age of 18, Jörgen did what not many people would dare to do, he started to shoe his horses by himself.
One thing led to another. After 10 years, a lot of clients and many horses later, Jörgen finally decided to make his profession official and went to the farrier school in Skara. At that time it was a 6 month course and being a farrier was a regulated profession.
After he finished school, Nordqvist developed into to being a real expert in trotting.
Let me show you first what I can do
On an evening, somewhere in the 90's of the last century, Jörgen got a call from the famous trotting horse trainer Stig H. Johansson, asking him to shoe his horses. First he was speechless, then his answer was very down to earth: "Let me show you first what I can do, and then you can decide whether to continue or not." They made an appointment for the following Friday. Nordqvist shod two horses; the Monday after, they started to work together.
Try everything. If it doesn't work, then at least you know
185 top quality trotting horses, minimal shod with an interval of 3 weeks! It was a beautiful, though demanding job in which Jörgen experienced every possible aspect of the world of trotting racing. "Working with a good trainer is inspiring and challenging, because they have great knowledge of both horses and shoeing". And with Stig H. Johansson the motto was: "Try everything. If it doesn't work, then at least you know and you can try something else". One of these trials-by-error was the use of fullered shoes on the hind feet, instead of using plain stamped shoes. They were the first to do this with race horses, now it is common practice. He learned a lot from it. After 5 years of hard work he got an offer to start as a teacher at the state school of Skara. Nordqvist decided to change his career. He became a full-time teacher at his former school.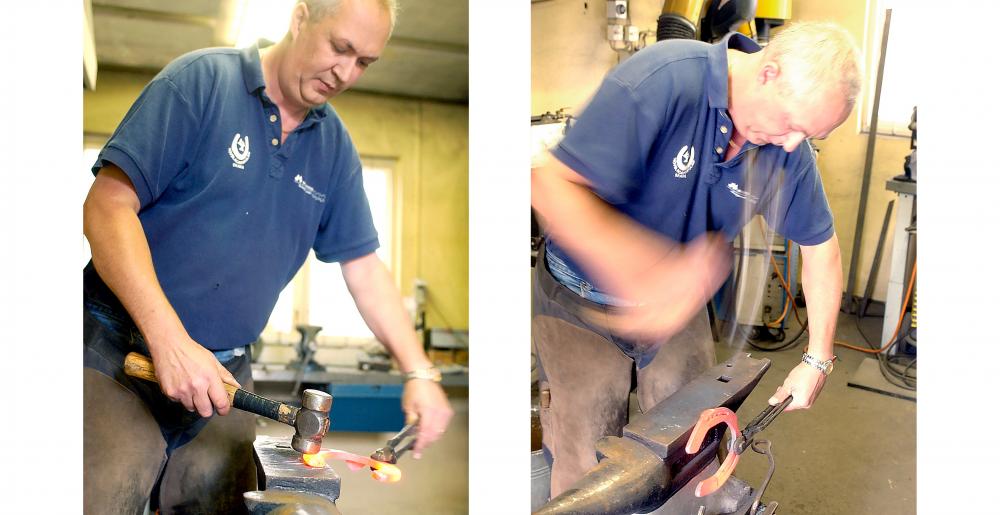 "I really like to prepare new farriers in their profession. The course now takes 3 years of full time education. The industry has become more demanding, therefore my pupils learn all aspects of their future job, much more than I did when I went to school." Since 2015, farriery is no longer a regulated profession in Sweden. But for therapeutic treatment you have to be licensed Swedish Board of Agriculture.
I can't stand to see horses with movement problems, knowing this could be prevented
Blood is thicker than water; Jörgen missed the practical work of being a farrier. After a few years he decided to limit the teaching to 3 days a week and started up his business again, doing as many disciplines as possible, so that his students can learn from his experiences.
In 1998 he was asked by the Dutch horse breeder John Bootsman to correct his foals. This became another shift in his work. Because he does this with great passion, since then and now he treats 300 to 400 foals per year.
"I'm quite obsessed about this important part of my work, because I can't stand to see mature horses with movement problems, knowing that this shouldn't have happened if they had been corrected as a foal".
Nordqvist starts correcting the foals when they are just 10 to 12 days old. Because the hooves of foals grow fast, they are shod with flexible plastic shoes every 3 weeks. The shoes are removed after 10 to 12 days, the remaining week they walk barefoot.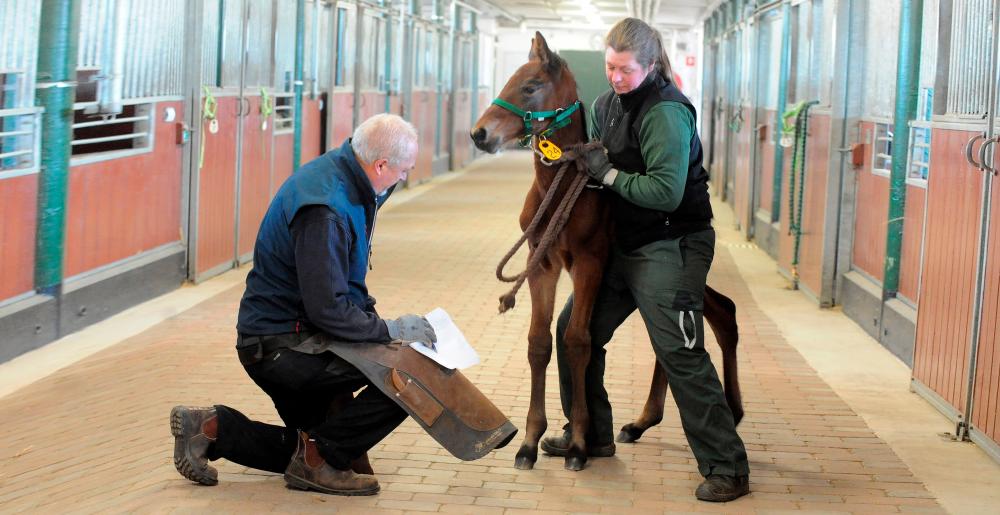 Asking Jörgen for advice for farriers who want to start themselves with foal correction, he promptly says: "Don't do it! Start to cooperate for some time with a farrier experienced in this discipline, to get the right insights". This is because every mistake can have disastrous consequences for the future. An example is the difference between riding horses and trotting horses, in general riding horses have to be corrected inside-out and trotting horses outside-in.
Shoeing for trotting and riding become closer
Nordqvist also wants to share some of his insights on trotting.
There is a trend in trotting towards racing barefoot. Jörgen warns of the danger of it for non-professionals (Sweden has a lot of them). Horses are often not trimmed after a race when they are shod again although the hoof is worn unequally during the race. This brings a high risk of injuries.
"Shoeing for trotting and riding become closer", Jörgen says. The shape, features, weight and quality of modern horseshoes allow a more general approach.
About hoof nails, Nordqvist is very straight forward: "I've tried them all, but there is no better nail than a Mustad nail". He has always been using the FJ-nail for shoeing trotting horses, but since a few months he has a new favourite: the TN (Trotting Nail) 3 nail. Jörgen is sceptic about the use of copper, because he doesn't see the benefits of it. But he's more willing to know about the Endura coating and its effect on the nail's strength and easiness to drive.
Nordqvist has concerns about the Swedish trotting climate. All the attention and the money goes to the elite, while the smaller tracks should get more support. The elite earns their money anyway, so why shouldn't there be an investment is the full width of the sport to attract a broader, younger public? Everyone would benefit.
His advices for farriers who start with shoeing for trotting are:
- be the extension of the trainer, he knows his horses through and through, especially their balance
- as with foal corrections: start with learning from an experienced colleague
With his 40 years of experience in the industry and the passion for his profession, Jörgen Nordqvist is a man with a lot of knowledge that he wants to share. With one goal above all: horses come first!